Learn to DJ or to produce music
Enroll Right Away
Do you want professional level DJ Skills? Want to learn about Music Production? Sign Up for our courses today get R1000 off your tuition Fees and let us equip you with the knowledge and skills to succeed.
One on One classes
We offer music education for individuals of just about every age and skill level.
DJ & Music Production Courses
Join a community of passionate music enthusiasts and audio professionals at DJ4Life Pty (Ltd). Our DJ and Music Production courses are led by industry experts and feature state-of-the-art technology to provide the highest quality training. Whether you're a beginner or experienced DJ, producer, or music lover, we offer personalized training and cutting-edge tools to help you reach your goals. Explore the possibilities and our Flexible Pricing Structure and join us at the forefront of the music industry today!
Our Musical Showcase
Discover the remarkable achievements of past and current students as they capitalize on their skills and knowledge at DJ4Life to journey through the world of music.
Welcome to DJ4Life
Introducing our Brand Ambassador - Zanele Potelwa (5FM)
A course to tickle every musical taste bud
DJ4Life Academy
We have talented and very experienced instructors, each with their own advanced skill set and industry knowledge.
Latest Promotions
and Offers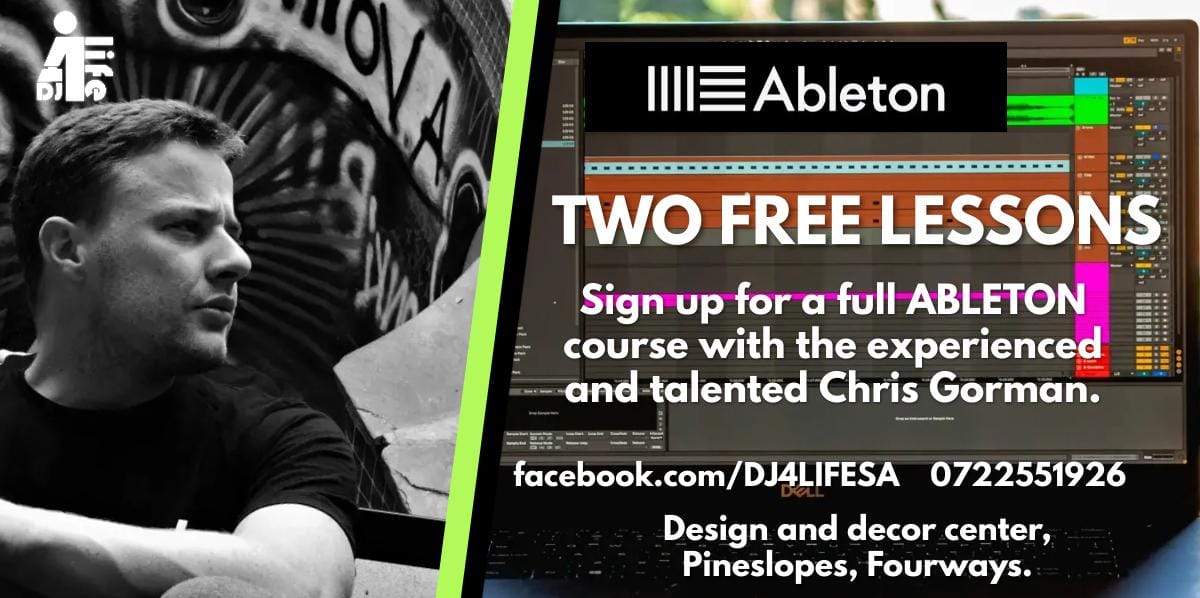 - Father
Yes, I'm 54 and I've never has so much FUN in my life.  Something I've always had on my bucket list, but never had the courage to "tick that box".  Well I loved it, what a great place, with a great vibe that allows you to be you.
- Mother
One of the best decisions I made was to enroll my child 16yrs into the DJ4Life DJ and Music Production program.  DJ4Life has brought my son out of his shell, so to speak, boosted his self confidence and given him the tools to be the DJ he has always dreamed of becoming.  It is a fantastic, fun mentorship program, with well versed lecturers and spectacular facilities.  My son says its his 2nd home . . .
- Leah 9 yrs old
DJ4Life has been a very important part of my journey to becoming a DJ.  Their courses are very practical and the theory is very well structured.  My lecturer, Tiisetso has been very kind, patient and made it incredibly fun to be in class.  I'm grateful for my experience there and I'm now part of The DJ4Life events.
- Justin 11 yrs old
Since coming to DJ4Life, my confidence has grown and I have a better understanding of music.  I loved my course and loved being educated and mentored by T.  I'm now completing my "Music Production" course and I can't wait to see where this journey takes me.
- Sicelo
My journey was breath taking.  DJ4Life empowered me as a DJ and a Music Producer.
- Sammy
My experience at DJ4Life has be nothing but phenomenal,  in fact, one of the greatest experiences of my life.  DJ4Life and their team invests so much love, guidance and attention to detail to their students.  DJ4Life is a great place to start when you want to find your purpose in music and the industry.  They help you recognise your niche sound and explore every avenue with your productions.  We are well equipped with resources and a wealth of knowledge to expand our productions to the next level.  When you are apart of DJ4Life, you become family.